Vidyasagar Hostel For Women is an result of great endeavour of the students' activity Committee. It was inaugurated on 28th of July by the honourable minister in charge, Shri SadhanPande, the chief guest being the MLA of Jorasanko Constituency, Smt. Smita Bakshi. The college offers hostel facilities providing students a safe and low-paid accommodation near college, adjacent to VidyasagarSmritiMandir, at 36/1, Vidyasagar Street, Kolkata 700006. It is a three storied building where almost 42 students can be accommodated. The students accommodating in the hostel are facilitated with comfortable airy room furnished with standard size bed, study tables and cupboards.
In addition there is well furnished dinning hall with all modern facilities. Moreover the facilities of purified water, CCTV surveillance and 24 hour security are also available. All these facilities are made out of RUSA fund. The hostel Warden Dr. Ranju Tamang supervises over each and every aspect of the hostel.
Hostel Warden : Dr. Ranju Tamang
Contact:
Mobile - 9932298451
E-mail - hostel.vcfw@gmail.com
How to Apply : Any bonafide students of this college can apply for taking accommodation in the hostel. For applying, you need to collect a prescribed hostel application form from college office (Main Building) on payment of Rs. 100/-.
How to Apply : Click to Apply Hostel Accommodation
Click to pay monthly Hostel fees
Apply online for Vidyasagar Hostel for Women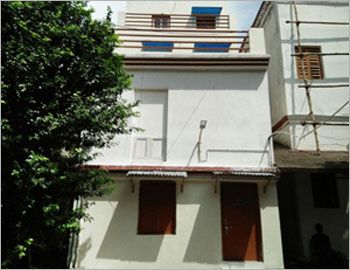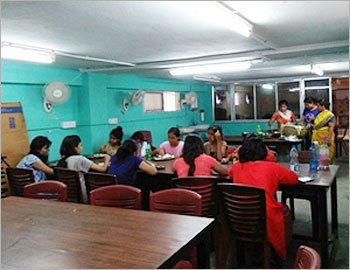 Back to Students' Zone main