Report on Activities of the Placement Cell, VCFW
Placement Cell for Students
Formation : Placement Cell was formed in 2014 separately as per recommendation of NAAC PEER Team with a motto to envisage the students for future orientation. Before that the cell was working in association with Career Counselling cell
Members
Dr. Sudipa Pandit, Associate Professor, Department of Chemistry, Convener

Dr. Pradipta Mukherjee, Assistant Professor, Department of English

Dr. Srobonti Chattopadhyay, Assistant Professor, Department of Economics

Mr.Amit Mahato,Assistant Professor, Department of Zoology

Mr. Mihir Dam, Assistant Professor, Department of Electronics
Activities Done
Year2015- Off Campus placement
The first interview of the students through the placement cell was off campus, with a private financial consultancy firm, "valueyou", located in Kolkata. The interview was conducted in their office where altogether eight third year students from VCFW appeared. Two members of the placement cell, Mihir Dam and Srobonti Chattopadhyay accompanied the students to the venue of the interview. However, though five students were selected, none of them accepted the offer as they found the terms and conditions unsuitable.
Year 2016- On campus placement
Tata Consultancy Service (TCS) conducted a campus placement programme in the VCFW college campus. There had been three rounds. Hundred students appeared in the first round, out of which total 18 of students qualified for the final round and finally 16 students were selected by TCS. The students joined in the job after completion of their graduation. The salary was Rs.10500/- + allowances.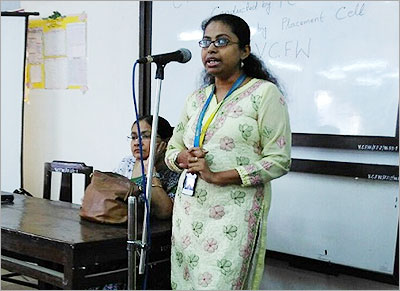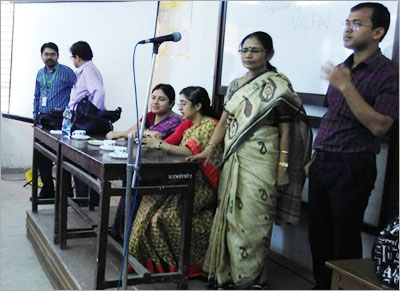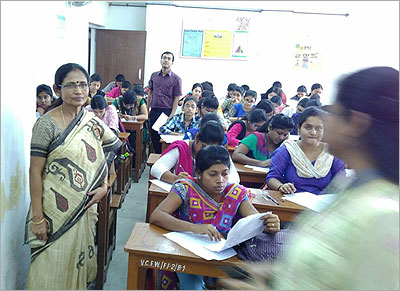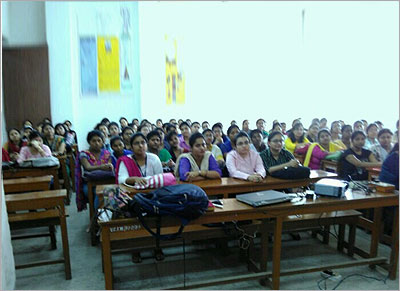 Year 2017 - On campus placement
In the year 2017, all placement programmes conducted by the Placement Cell, VCFW were on campus.
Campus Interview by TCS
Tata Consultancy Service (TCS) conducted a campus recruitment programme in VCFW college campus in the month of January. There had been four rounds. One hundred and fifty students appeared in the first round MCQ test, out of which 17 students qualified for final round and 8 were selected. The selected students have received their appointment letter after successful completion of their final year of graduation. The offered salary is Rs.12000/- + allowances.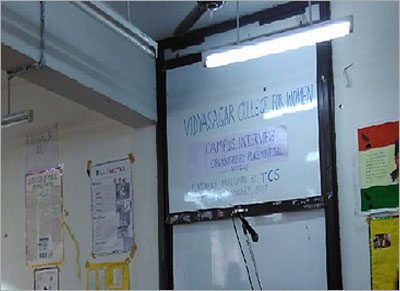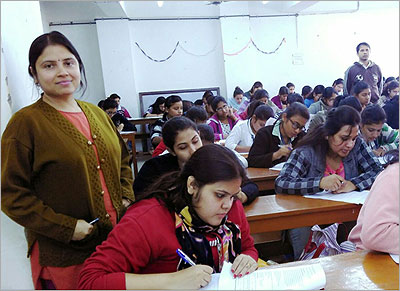 Campus Interview by TECHNOSCOPE
Career guidance and recruitment programme was conducted by Technoscope, in VCFW college campus in the month of January. This programme included a seminar where the students were informed about the future openings in the perspective of job as well as higher studies. Technoscope also held MCQ test for students where a total of 60 students appeared. Out of these 60 students Technoscope selected the top 10 candidates. These candidates were to appear for personal interview. Final results are yet to be announced.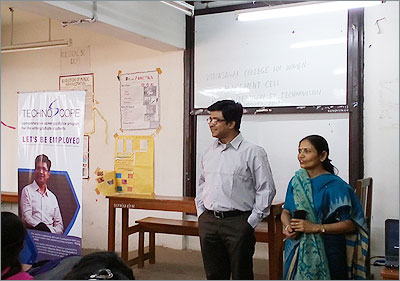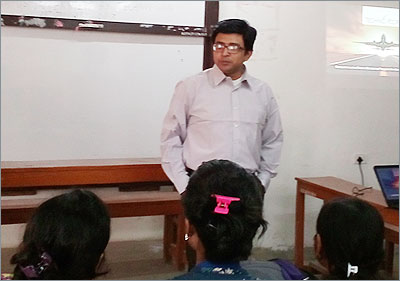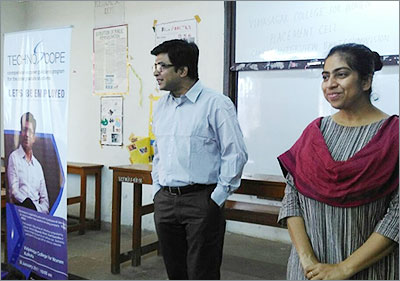 Campus Interview by NOBOUNDSTECH
Noboundstech, an IT company held a campus interview on 12th May, 2017. This programe involved one to one personal interview. About 30 students (only final year) appeared for the interview. The students had to prove their computer skill at the time of interview. Finally 4 students were selected and 4 more were in their panel. Offered salary was Rs. 6,000-8,000/- depending on performance.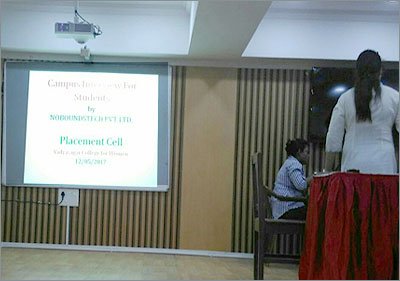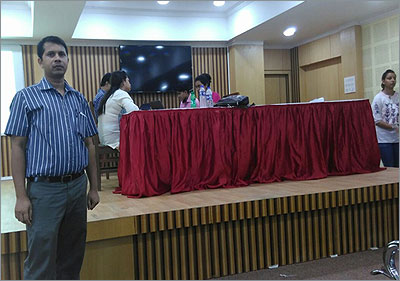 Seminar held
Placement cell has also organized a seminar in the month of February, 2017
Speaker : Dr. Abhijit Bhattarcharyya, Associate Professor and Assistant Dean of University of Arkansas Little Rock, USA
Topic : Opportunities for studying abroad for Indian students
Venue: VCFW Auditorium
Principal madam, teachers and more than 60 students were present in the seminar. Students were enlightened with the scope of higher studies, and how could they achieve their study abroad. Dr. Bhattarchayay also informed how the students can receive financial support for studying abroad. Students were interested and interacted with Dr, Bhattarchayay. This talk acted as a source of an immense inspiration for the students.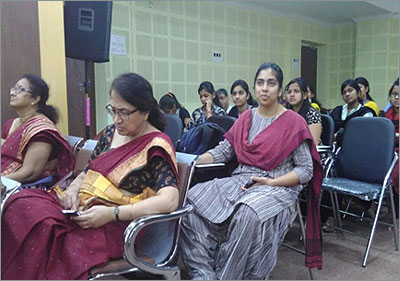 Other Features
Mode of Intimation to students: Students were notified well in advance for each placement programe and placement seminar by the notice in college website, college campus notice board as well as personally by the cell members.
Financial Assistance : College Authority had given financial support to conduct the programs successfully.
Meeting Records
The Placement Cell holds regular meetings, especially before every event conducted by the cell.
Back to Curricular Activities main