Seminar / Workshop / Convocation
National Level Conference on New NAAC Guidelines for AQAR, IIQA, SSR and Quality Enhancement in Higher Education
Seminar on Swami Vivekanada & Netaji Subhash Chandra Bose
Seminar On Empowerment of Women against Domestic Violence: A cry for social justice
National Seminar on Recent Advances in Chemical Science and Application. Click for details

List of seminars presented by distinguished Invited Speakers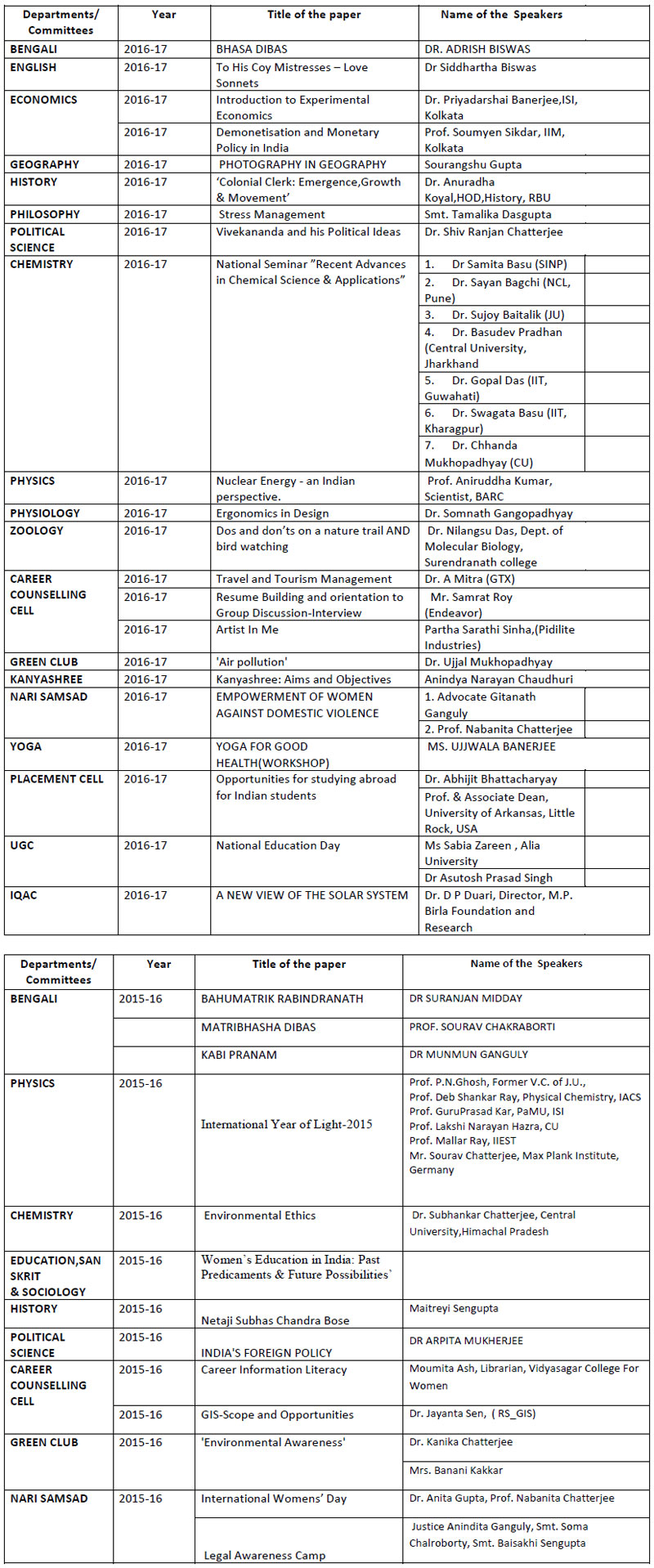 List of seminars Organized by IQAC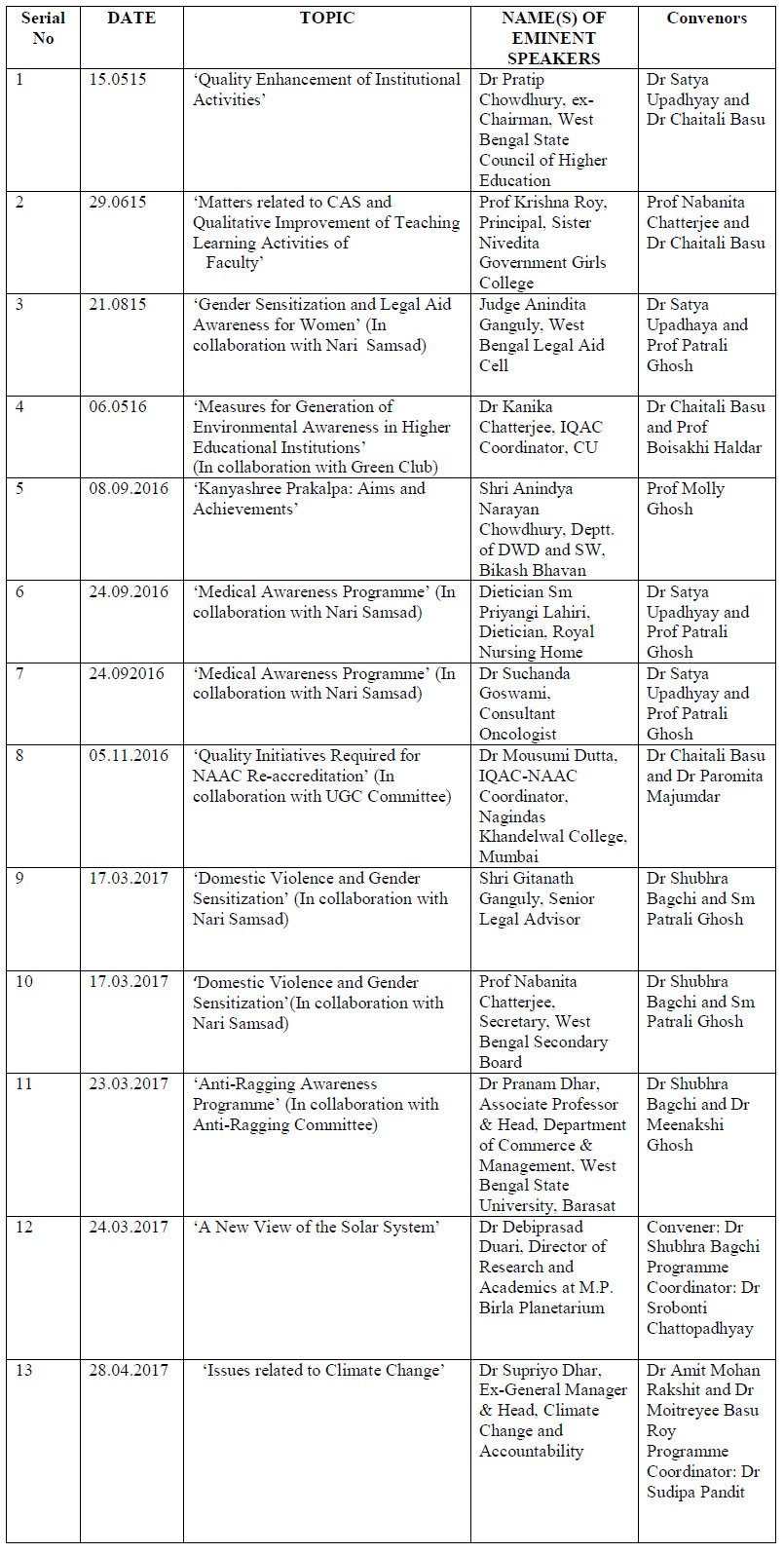 List of seminars presented by the Students of this college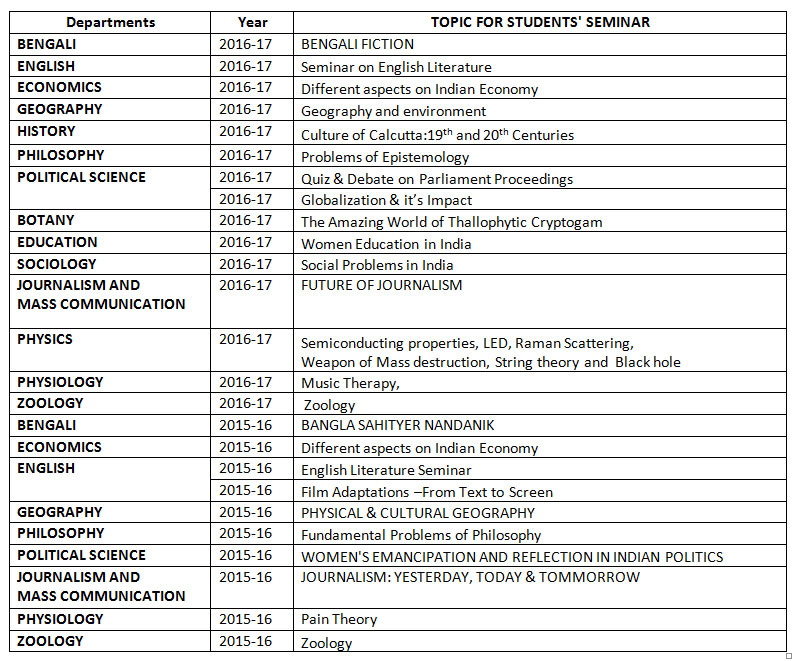 The students of the different departments of our college take part in seminar presentation. Each department independtly organise this seminar every year and students and teachers and staff of other departments also attend this seminar to make it grand success.
SEMINAR PRESENTATION OF THE DEPARTMENT OF PHYSICS
The department of Physics organised the Students' seminar presentation on 29.01.2016. Students from all the three years took part in this seminar. The name of the students and the title of their presentation are listed here.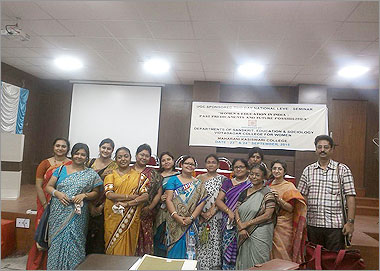 "Rocket Motion" by Debarupa Saha of 1st year.

"Physics of Musical Instruments" by Rajeshree Chakraborty of 1st year.

"Telescope" by Upasana Pramanik of 1st year.

"Illusive Blue LED" by Debanjali Roy of 2nd year.

"Evolution of Stars" by Anindita Karmakar of 2nd year.

"Neutrino Mass Concept from Newtrino Oscillation" by Madhumita Kundu of 3rd year.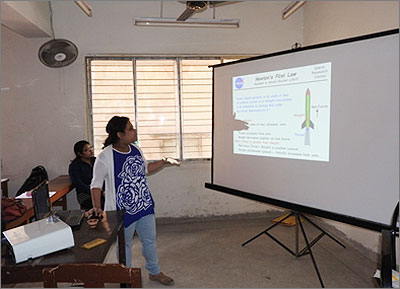 Debrupa is presenting her talk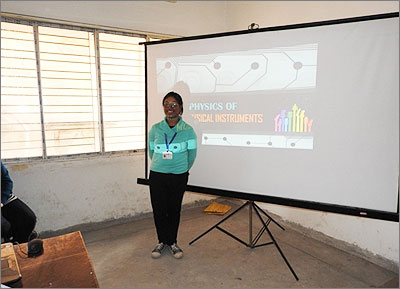 Rajeshree is delivering her talk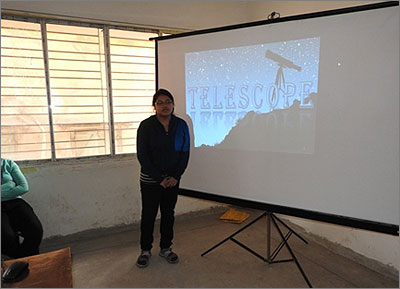 Talk presented by Upasana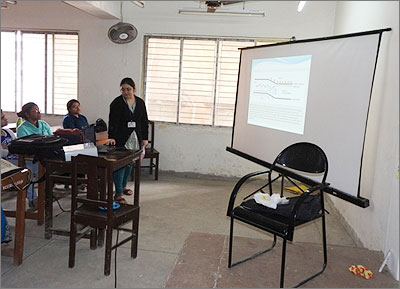 Debanjali is delivering her presentation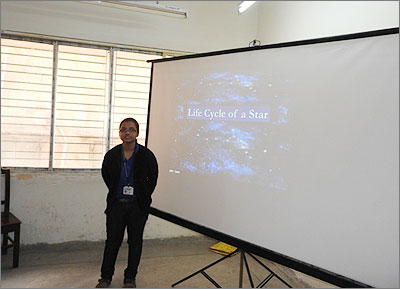 Talk delivered by Anindita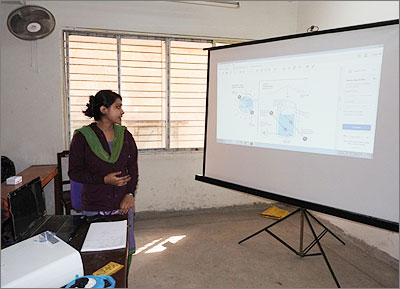 Madhumita is presenting her talk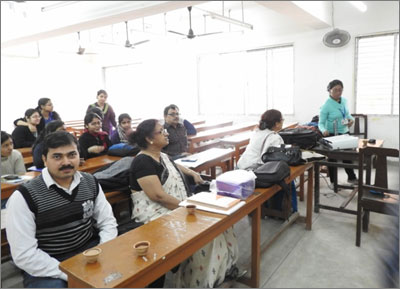 Audience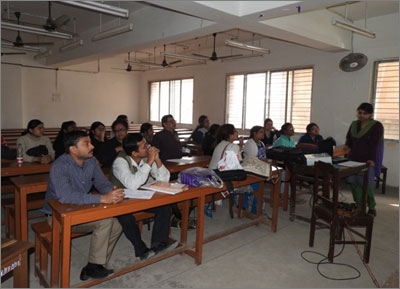 Audience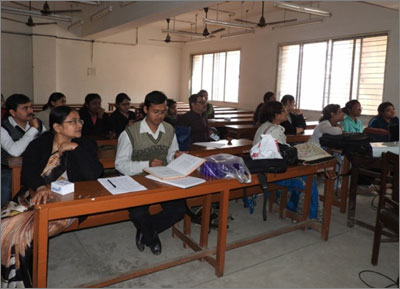 Principal is listening presentation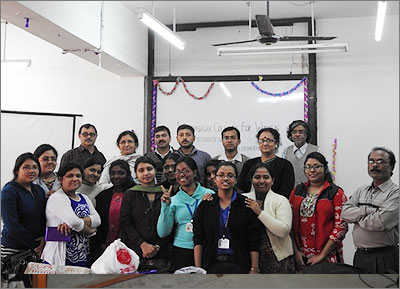 Group Photo of Students-Teachers